Local Area and Other Places of Interest
The local town is LENDAVA which is 5km from the Pince holiday home, it is situated in an idyllic wine-growing region close to the Hungarian border, and Croatia boarder . The more active visitors will be able to visit three countries in a single day. The local shops include, Spar, Aldi (Hofer), Lidl and opposite the church there is a lovely bread shop which produces fresh bread daily and other delicacies, the town also boasts local coffee shop, (I highly recommend, 100mtrs from the bread shop, opposite side of road) where you can sample the delights of over 20 different flavour ice-creams, ice cold beers and espresso's which are all excellent value for money (free WIFI here).
Lendavska Gorice
The hills of Lendavska Gorice are located in the direct vicinity of Terme Lendava and make an excellent point for hiking tours. The trail leads to Piramida, at 327m, Piramida is the highest point in the area, Other popular destinations include Murska suma, Polanski log, Otok Ljubezni(the island of Love) and Bukpvnisko jezero (Bulkovnica Lake)
In addition to the natural sights visitors to Lendava can visit the many cultural and historical sights, there is the 12th century Lendava Castle, the 19th century Jewish synagogue, theatres, a concert hall and a museum dedicated to the history of the town and its people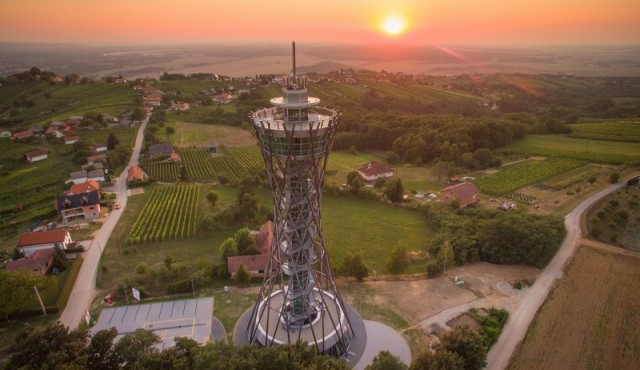 Vinarium Tower (also Vinarium Lendava, Pomurje Pannonian lighthouse or the Eiffel Tower) is 53.5 meters high tower, which is located in DOLGOVAŠKE GORICE, go to the middle of the hilly landscape lenava hills above the town of Lendava at 302 meters above sea level. They were designed by the architect Oskar Virag and Iztok Rajšter from the architectural bureau vires. This is the highest lookout tower in Slovenia The tower, which allows views in four different countries were officially opened on 2 September 2015. 
Bogracfest
Lendava is the home of the traditional Prekmurge bograc (goulash soup), it regularly hosts Slovenia's largest bograc cooking competition, Known as Bogracfest, this event is held at the end of August, attracting close to 100 teams to the world bograc capital.
Bogracfest website
Terme Lendava Spa
Terme Lendava Spa is a water park with thermal paraffin mineral water.
The Lendava thermal water is known to have beneficial effects on disorders of the musculoskeletal system. Bathing in the paraffin thermal water is popular with older people and athletes who like to end the day of outdoor activities with a relaxing bath. The Terme Lendava water park comprises several pools; the 50 m Olympic size swimming pool is filled with regular water, while most of the other pools are filled with thermal water. There are both indoor and outdoor pools.
Terme 3000 Lendava Water Park
This park boasts over 1,800 m2 of water surfaces with eight pools of various shapes and sizes: an all year round swimming pool, the Grozd thermal pool, an Olympic-size swimming pool with waterslide and chute, a children's pool and indoor pools. Water adventures in Terme Lendava water park include various water effects, a fast-flowing river, underwater massage, geyser and waterfall. On Friday and Saturdays the pools are open for night swimming. They also cater for the Golfing Enthusiast.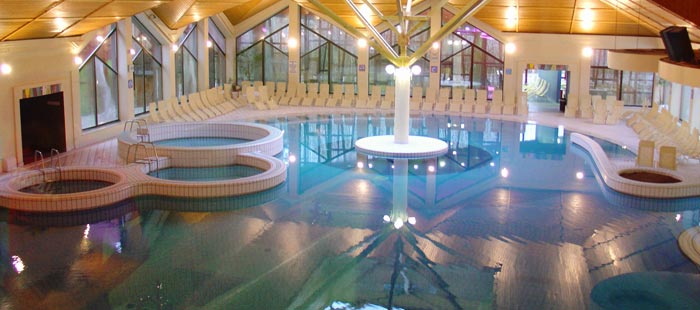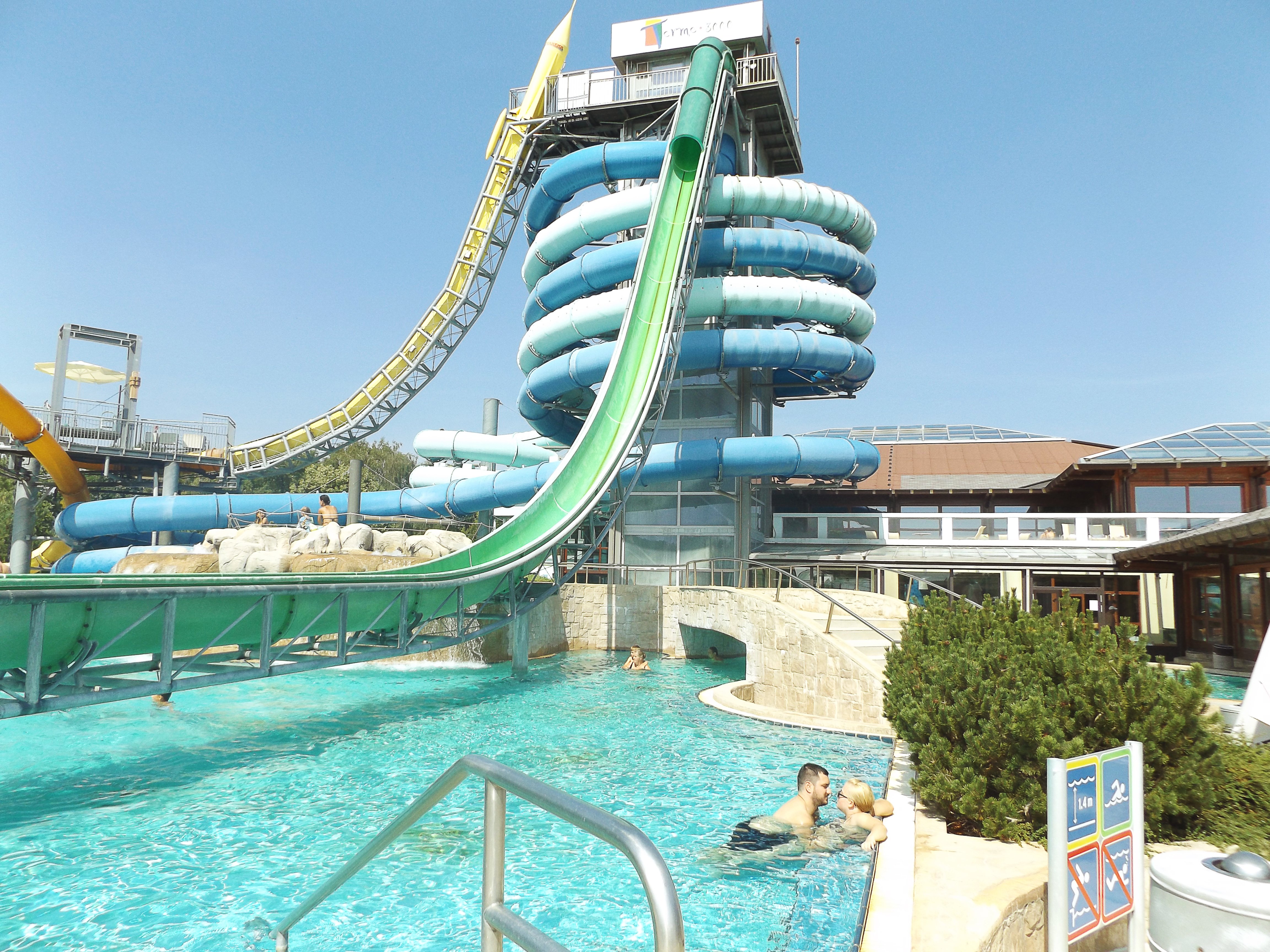 Terme 3000,  also there is  18 hole  Golf Course spread over 50 hectare
 Lendave local speedway
Lendava Castle is well worth a visit 
Ptuj Castle is well worth a visit, fantastic elevated views, coffee shop and a fantastic museum. This castle is approx 60 minutes away by road. Again for information use the trusty Google. Slovanian Lipizzaner Breeding Association www.lipica.org if you have interests in horses. Postojnska Jama (caves) www.postojnska-jama.eu I have been here 3 times and it's a fantastic day out. Food can be bought there or take a picnic.
Lake Bled is a lake in the Julian Alps in northwestern Slovenia where it adjoins the town of Bled.
If you love mountains and fresh air a great place to visit is the Julian Alps, they are situated in the southeastern part of the Alp arc.
Also, a great place for motorbiking!
CLICK HERE: For the Official travel guide by the Slovenian tourist board
Kranjska Gora   La